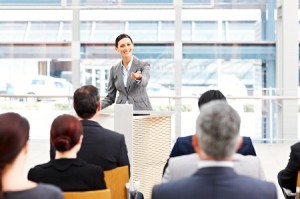 Having good mental health is a benefit in every area of life, and the workplace is no exception. What we do for work is meant to be the ultimate expression of our life's purpose. This is an arena where a person's mental health is going to be put to the test unlike any other. Executing a challenging purpose tests our coping skills, our focusing abilities, our decision making capabilities and our leadership abilities. Those who approach these challenges with sound mental health are going to see more success in them than those who are mentally unhealthy.
Good mental health simply gives a person the clarity they need to navigate the working world. When a mentally healthy person experiences a let down, they learn from it what to do differently in the future. When they are forced to deal with a difficult co-worker, they embrace the challenge of connecting with someone who is hard to connect with. Their willingness to learn from the world around them is the key to their confidence in their own ability to overcome trials and achieve success. On the other hand, a mentally unhealthy person becomes overwhelmed by the challenges they encounter and initiates negative thought patterns. When a mentally unhealthy person experiences a let down, they tend to take it personally and either beat themselves up or become spiteful. When met with a difficult co-worker, they become avoidant or confrontational. Their negative thought patterns repeatedly take them down the wrong roads, away from opportunities to change.
Those who are stuck in mentally unhealthy ways of thinking have the ability to change. Thought patterns are elusive and adjusting them requires a lot of work and critical thinking, but it can be done. Some people are able to teach themselves new ways of thinking, while others require the help of a mental health professional. Either way, the cognitive process of changing the way you approach the world, in order to achieve success in the workplace, relationships and the rest of life, is possible.